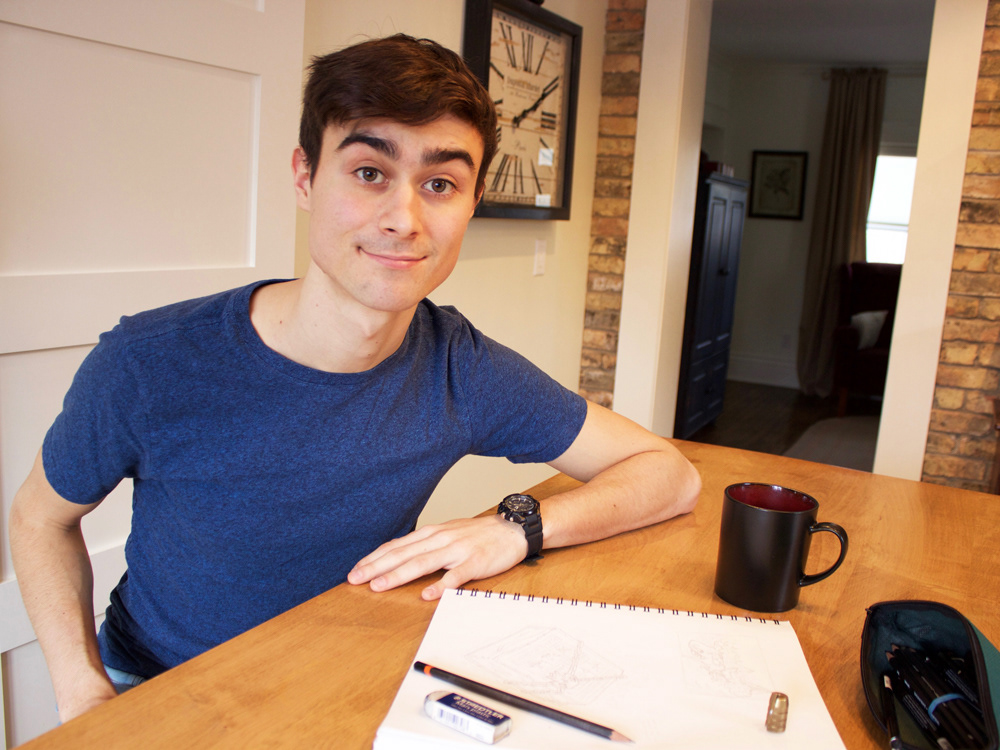 So you want to know more, huh?
In 2013 I graduated from a three year program in Graphic Design. After working at a few different studios throughout Toronto I moved to London, England to pursue a life of travel. Well, it didn't disappoint! 2 years and 22 countries later I found myself with a pretty satiated sense of wanderlust (at least for the time being) but a lacking of fulfilment in what I do. While I was incredibly fortunate to be working with some great agencies as a designer in the UK, I lost touch with the thing I loved most—illustration. From there I decided to move back to Toronto and pursue the work of my dreams.
Today I work as a freelancer on projects that combine design
and
illustration. In addition to this I have made art education a big part of my life as I continue to not only teach others but take on many art courses myself. To learn from me, check out
Happy Faces on Everything
.
But I've also learned in this process that life isn't just about art (don't hurt me design community). In fact, I can pride myself on being a sort of
hobby collector
. When I'm not working I can be found practicing parkour, reading, solving puzzles, bouldering, lockpicking, travelling, playing board games and yes, being a dungeon master. And if you have a certain activity you're mighty fond of, introduce me—I'm always looking for more ;)
Here are some places I've shown up in the media